Yes, They Think We Are Great!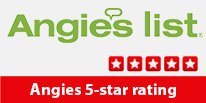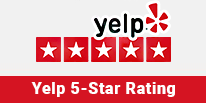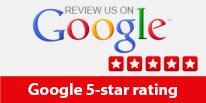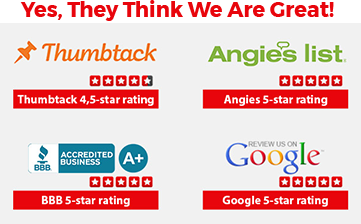 Kenmore Appliance Repair Sacramento
When it comes to home appliances, Kenmore is a trusted brand by many homeowners in Sacramento. Kenmore appliances are designed to make life easier, from cooking delicious meals to washing laundry. However, like any other appliance, Kenmore appliances can also break down and require repairs.
Kenmore Appliance Repair Services in Sacramento
At Elite Sub-Zero Appliance Repair Service, we are a team of experts who provide reliable and efficient Kenmore appliance repair services in Sacramento. We have years of experience in repairing different types of Kenmore appliances, including stoves, dishwashers, washers, refrigerators, dryers, and ranges. We use the latest tools and techniques to diagnose and fix any issues with your Kenmore appliances.
Why Choose Elite Sub-Zero Appliance Repair Service for Your Kenmore Appliance Repairs?
We are an authorized repair service for Kenmore appliances.
Our technicians are certified and trained to handle any repair needs.
We offer same-day repair services for urgent repair needs.
Our services are affordable and come with a satisfaction guarantee.
We use genuine Kenmore replacement parts to ensure long-lasting repairs.
Common Problems with Kenmore Appliances
Here are some of the most common problems that you may encounter with your Kenmore appliances:
The stove burners are not lighting or not heating evenly.
The dishwasher is not cleaning dishes properly or not draining water.
The washer is not spinning or draining water properly.
The refrigerator is not cooling or making strange noises.
The dryer is not heating or not tumbling clothes.
The range is not heating or not turning on.
Expert Kenmore Appliance Repairs in Sacramento
At Elite Sub-Zero Appliance Repair Service, we provide expert Kenmore appliance repairs for all the above-mentioned issues and more. Our technicians will diagnose the problem with your appliance and provide you with a quote for the repair before starting any work. We will also provide you with tips to help you avoid future breakdowns and keep your Kenmore appliances running smoothly for years to come.
Don't let a malfunctioning Kenmore appliance disrupt your daily routine. Call us today to schedule a repair appointment with one of our expert technicians. You can also contact us for any questions or concerns about your Kenmore appliances.